This DRESS is fit for women who want to look exquisite and sweet, but still formal and sophisticated. It is in the perfect high-low style which flares softly and beautifully and also one that's very much on trend right now. I love the halter style of the neckline which simply adds glamour to the look. It's rose detail on the waist add a touch of a very feminine oomph to the dress.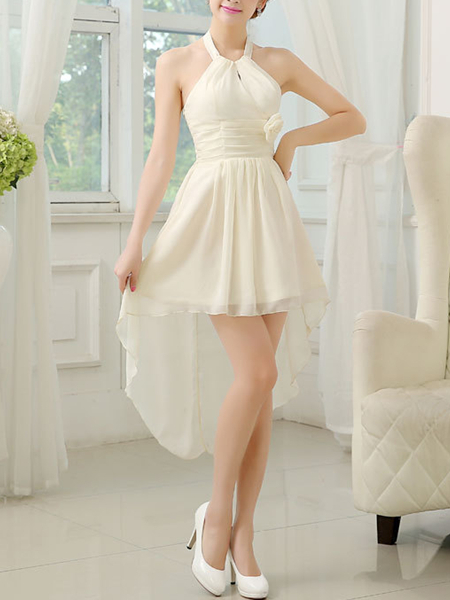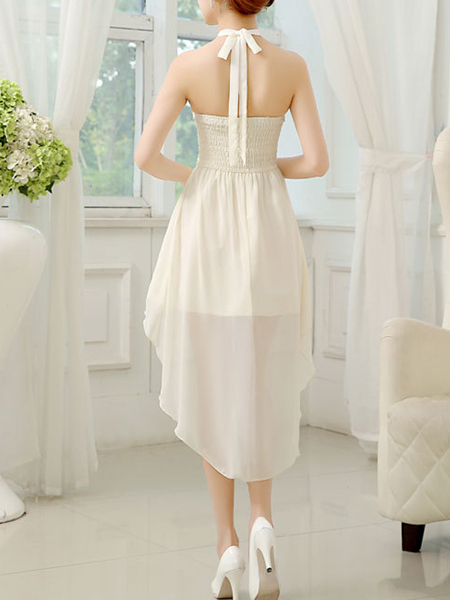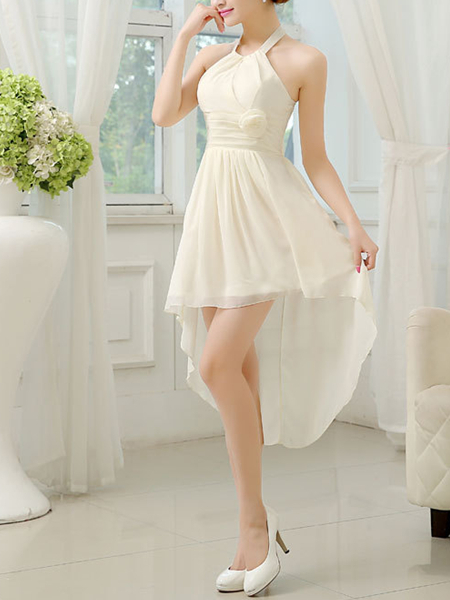 The fabric is made of chiffon which is just right for this high-low style because it adds a lot of flow of the dress and is very comfortable too! With the very soft and basic color of White, I'm sure you can never go wrong. Pair it with the right accessories and you'll surely stand out from the crowd. It's also available in the colors Light Blue and Purple. Sizes are currently in Small and Big. Don a nice pair of high slim heels to lengthen the legs and a nice pair of sparkly dangling earrings. To accentuate the halter style more, put your hair up.
Not only does this dress look great, it's also priced right! You'll be happy to know that it's currently on sale at PHP710 (83% Off) which originally costs PHP4235. You get to save as much as PHP3525!
The shop currently transacts payments through PayPal which is guaranteed to 100% safe and shipments are delivered through Express Shipping where you can get your ordered item in just a matter of 3-5 days! Get bigger savings with discounts offered through coupon codes by subscribing to the website!
Be that beautiful and graceful you with this dress. Find other styles and wardrobe designs by clicking on this LINK.
BUY NOW!